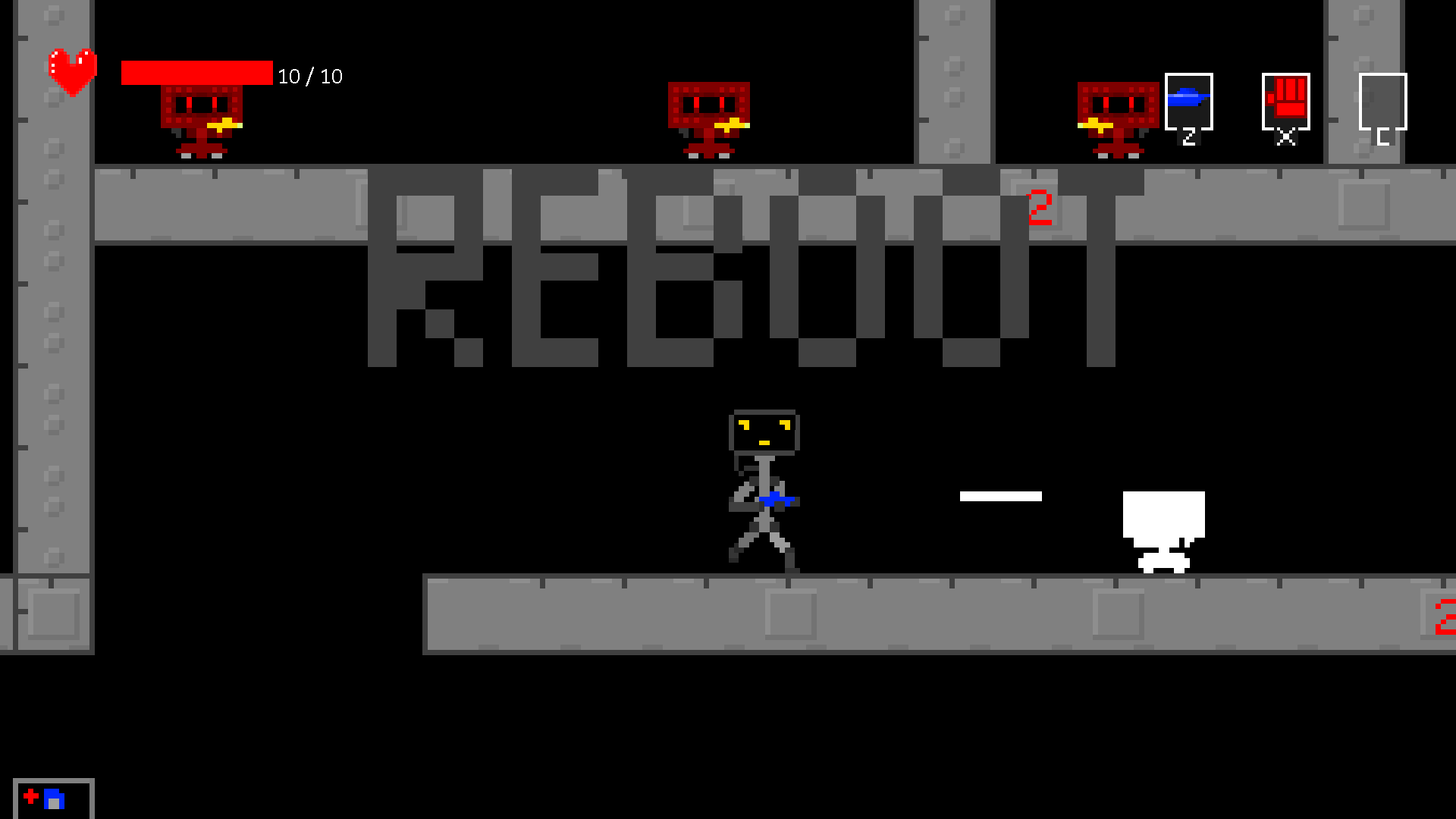 Reboot
Play as a robot that reboots in the far future, and loses memory. Jump, shoot and punch through hostile robots as you try to escape...a robot dump?
Latest version 1.0.5 change log:
Fixed a game breaking bug during the final boss battle.
Install instructions
When downloaded extract both the jar file and the the "RebootData" folder. The jar file needs the "RebootData" folder under the same directory it is located to run.
To play it run the jar file. To be able to run jar files the latest Java Runtime Enviroment is required.